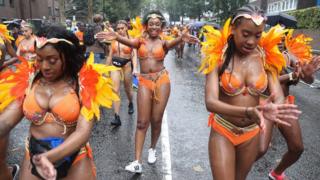 It has been a bank holiday washout for many across the UK, with heavy rain and windy conditions.
Determined sports fans and festival-goers across the country have been braving the elements however, with events including Notting Hill Carnival taking place on Sunday.
Dancers popped ponchos over their outfits, determined not to let the weather stop their fun.
But riders and fans at the MotoGP British Grand Prix at Silverstone were left disappointed when the race was cancelled.
The downpour comes after a heatwave that brought sweltering heat in recent weeks.
Bank holiday Monday is set to be milder however, with southern parts of the UK expected to be mainly dry with spells of sunshine, while further north there could be a scattering of showers.
The Met Office said it was "looking like a much better day" in comparison to Sunday.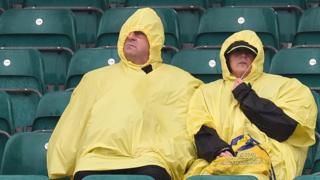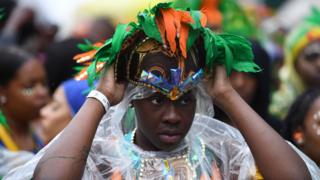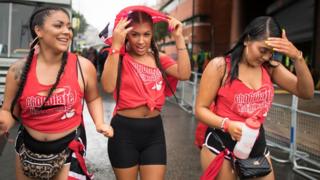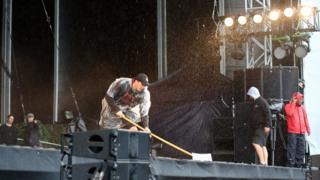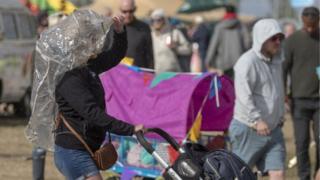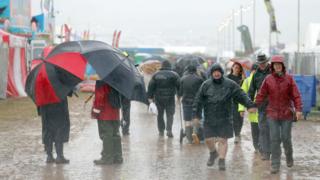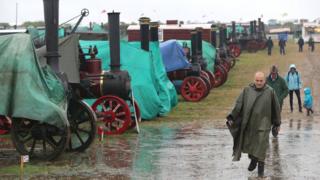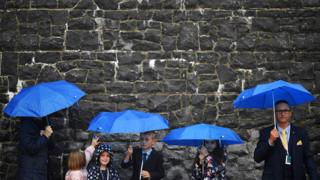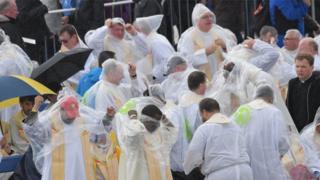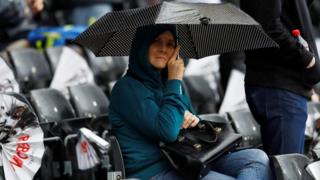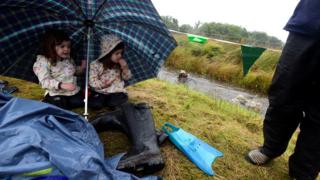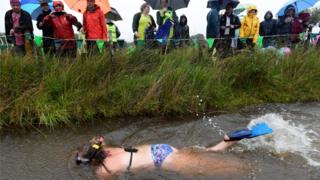 Read more: http://www.bbc.com/news/uk